Paris Saint Germain (PSG) attacker Neymar and veteran Barcelona fullback Dani Alves have moved closer to the appearance record of Roberto Carlos for the Brazilian team after the latest set of international matches. Both Neymar and Dani Alves featured in the two international games played by Brazil this month to close in on former Real Madrid left-back Roberto Carlos on the list of present and past players with the most appearances for five-time world champions Brazil.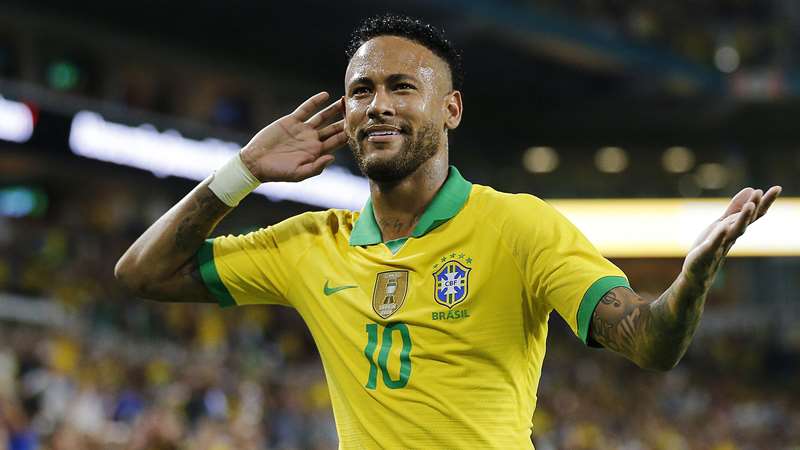 Roberto Carlos is second on the list after he scored 11 goals in 126 appearances for Brazil over a 14-year period from 1992 to 2006. Former teammate Cafu is first on the list with 142 appearances. Cafu also scored five goals for the team in almost two decades. He played for Brazil from 1990 to 2006.
Dani Alves came into the games against South Korea and Japan with 122 appearances and he moved to 124 appearances after featuring in the two games. The Barcelona right-back has scored eight goals for the Selecao since his debut 16 years ago. He needs one more appearance to move level with Roberto Carlos in second place on the list of players with the most appearances for the Brazilian senior team and two more appearances to move above Roberto Carlos into second place on the list.
Neymar is also in contention to move past Roberto Carlos in second place. He has 74 goals in 119 games for the Selecao. He needs five more games to become the joint second player with the most appearances for his country's senior team. Six more games for the team will make him the second most capped player behind AS Roma legend Cafu. Just like Alves, Neymar also featured during the South Korea and Japan friendly games this month. He scored three goals in those two games.